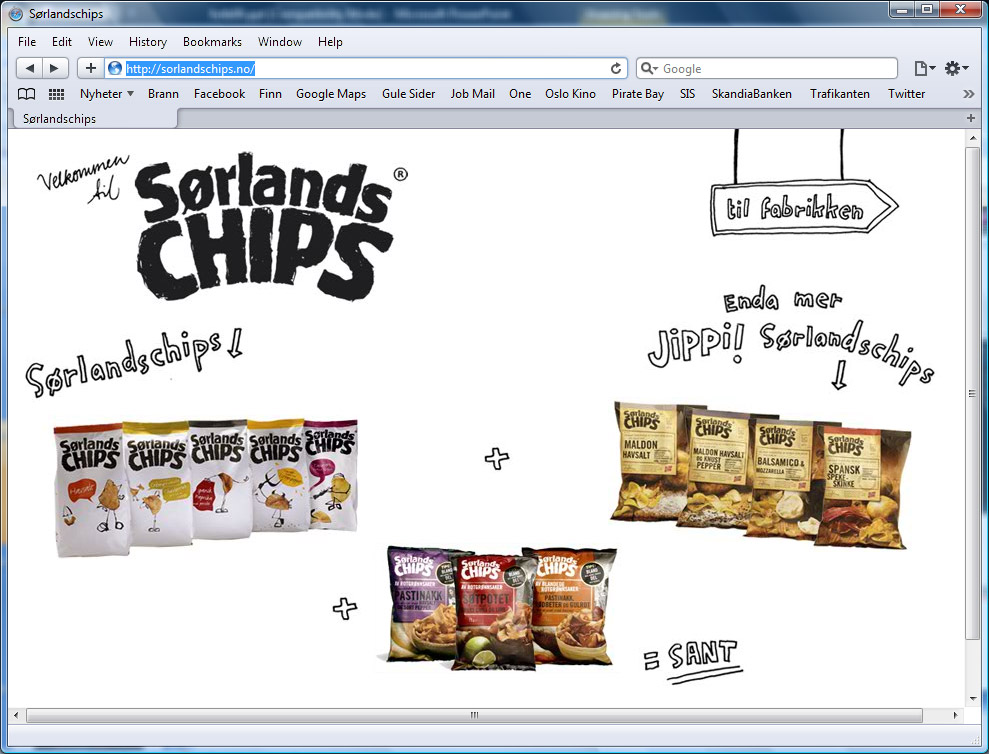 During my time in McCann Oslo as an interactive designer in McCann Oslo I designed a lot websites for clients as among others:
• Statoil
• TINE
• NetCom
• Scandic Hotels
• Pepsi Max (Ringnes)
• NSB
• Microsoft
• Sørlandschips
• Retailprisen (Kreativ Forum)
Unfortunately they does not exist anymore and I never took screenshots of them. The frist one I did, was the webside for Sørlandschips released in May 2005. I programmed the whole site in Flash and helped with design. It won a diploma in Gullblyanten 2006 and was important part of the submission which won Grand Prix in the Stella Award in 2005.
Read about the Stella case in Kampanje